Peter Richardson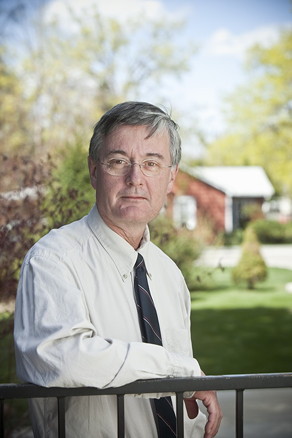 Peter Richardson is a principal in the law firm of Richardson Adams, PLLC. Mr. Richardson's practice focuses in the areas of energy law including the representation of industrial consumers of investor-owned electric utilities as well as representation of consumer and municipal electric utilities. Mr. Richardson has assisted developers of independent power projects in obtaining power sales agreements and financing. His clients include trade associations of large industrial customers and consumer owned electric utilities as well as independent power producers. Prior to entering into private practice, Mr. Richardson served for four years as staff counsel to the Idaho Public Utilities Commission.
Mr. Richardson has appeared before almost every state regulatory commission in the intermountain west as well as the Idaho Supreme Court the U.S. District Court and the Ninth Circuit Court of Appeals on energy related issues. He has also appeared before the Federal Energy Regulatory Commission and has practiced extensively before the U.S. Department of Energy's Bonneville Power Administration.
Mr. Richardson was a speaker at the American Bar Association's annual conference on anti-trust law, his topic was the status of anti-trust laws as applied to regulated electric utilities. Mr. Richardson has also been a speaker at numerous conferences on electric issues in the West.
Mr. Richardson is a 1983 cum laude graduate of the University of San Francisco School of Law and received his B.A. from Boise State University. He is admitted to the bars of the State of Idaho, the Federal District for the District of Idaho and the Ninth Circuit Court of Appeals. He is a member of the Federal Energy Bar Association and the American Bar Association and has been awarded a "AV" rating by Martindale-Hubble. Mr. Richardson is the immediate past President of the Friends of Nursing at Boise State University. Mr. Richardson, who was born in Thermopolis, Wyoming, is married to Betty Hansen Richardson of Lewiston, Idaho. They have two children and reside in Boise, Idaho.