Gregory Adams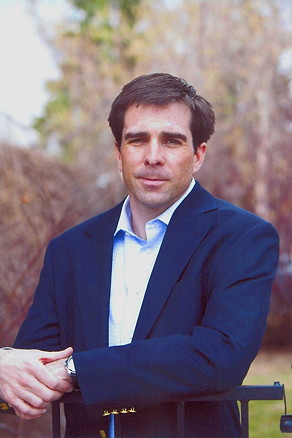 Gregory Adams is a principal of the law firm of Richardson Adams, PLLC. Mr. Adams' law practice focuses on energy regulatory, transactional, and litigation matters, as well as natural resource and environmental law matters.
In his energy law practice, Mr. Adams regularly represents renewable energy and cogeneration developers in securing power purchase agreements, interconnection agreements, transmission wheeling agreements, and completing related regulatory compliance filings. He also represents independent power producers and PURPA qualifying facilities in policy-setting and complaint proceedings before state public utility commissions, the Federal Energy Regulatory Commission, and courts.
Additionally, Mr. Adams has extensive experience with direct retail access, and has represented suppliers of direct retail electric access in regulatory proceedings setting stranded cost charges and related terms and conditions of direct retail access to alternative suppliers. Mr. Adams also regularly represents large power users in retail rate-setting proceedings before state public utility commissions, as well as in related transactional matters.
In his environmental and natural resource practice, Mr. Adams assists clients with the Federal Power Act's hydroelectric licensing and exemption requirements, and related environmental requirements. Mr. Adams also has represented clients in disputes arising under the public trust doctrine and use of federal public lands.
Mr. Adams regularly represents and advises clients in litigation and appeals arising from disputes in the areas of energy regulation, public utility law, administrative law, the public trust doctrine, public lands law, and contract law.
Prior Experience
Ninth Circuit Court of Appeals, Judicial Clerk to Judge Stephen S. Trott, August 2008 to August 2009
Idaho Court of Appeals, Judicial Clerk to Judge Darrel R. Perry, August 2006 to July 2008
United States District Court for the District of Idaho, Judicial Extern to Judge B. Lynn Winmill, September to December 2005
Bar Memberships
State of Idaho
State of Oregon
U.S. District Court for the District of Idaho
U.S. District Court for the District Oregon
Fifth Circuit Court of Appeals Ninth Circuit Court of Appeals
D.C. Circuit Court of Appeals
Education
Lewis and Clark Law School, Portland, OR, 2006
J.D., cum laude, with Certificate in Environmental and Natural Resource Law
Bowdoin College, Brunswick, ME, 2001
B.A., Major in Biology and Coordinate Major in Environmental Studies, Minor in Economics
Representative Speaking Engagements
Presenter, "FERC's PURPA Reform in Order No. 872 – Major Revisions to Regulations Under the Only Federal Law Requiring Electric Utilities to Purchase Renewable Energy," Idaho State Bar Environmental and Natural Resource Section Meeting, Boise, Idaho, October 2020
Presenter, "Interconnection Agreements," Law Seminars International: PPAs and Contracts for Renewable Energy, Seattle, WA, October 2017
Presenter, "Hot Topics in Environmental & Natural Resource Law: Hydropower Licensing Update," Idaho State Bar Annual Convention, Boise, Idaho, July 2016
Moderator, "Managing Change: Crafting Regulatory Responses," State Utility Commissioner Panel, Northwest and Intermountain Power Producers Annual Meeting, Alderbrook, WA, September 2013
Panelist, "PURPA: What's Old Is New Again (And Again)," National Association of Regulatory Commissioners' Summer Meeting, Denver, CO, July 2013
Presenter: "Energy Policy and Regulations: Securing a Power Purchase Agreement and Interconnection," Environmental Protection Agency's Sixth AgSTAR National Conference, Boise, ID, May 2011
Publications
Bringing Green Power to the Public Lands: The Bureau of Land Management's Authority and Discretion to Regulate Wind Energy Developments, 21 Journal of Environmental Law and Litigation 445 (2006)
Community Involvement
Boise Bicycle Project
Member of Board of Directors from 2009 to 2020
Board President from 2014 to 2017
Idaho State Bar Environmental and Natural Resources Section, At Large Council Member, 2016 to Present